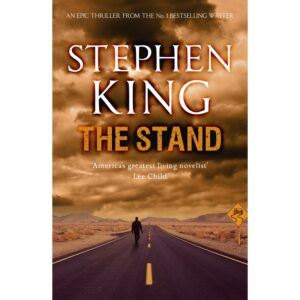 I have been writing stories since I was a kid. I can still remember lying on the floor in front of the TV with my new Ghostbusters notebook and pencil and writing a story about how Slimer became a Ghostbuster. That would have been when I was around seven years old.
It was all just for fun, but that was all it needed to be.
Many years later, I was still writing, although school and socializing meant I didn't have as much time for it as I used to. I wasn't reading so much either. Honestly, if things had carried on the way they were, I probably would have given up on the whole writing business.
Then I read The Stand: The Complete and Uncut Edition.
If you've read it, you know it's a big book. Certainly the biggest I'd read up to that point. I went through the whole thing in a single weekend, and I was hooked.
From that point on, I read every Stephen King book I could get my hands on. There were a lot. I raced through them all. Some I loved more than others, but every one of them had something special about it. I started reading interviews, and then tracking down the books that he loved, and reading them as well.
And a funny thing happened along the way. It wasn't just a love of reading that returned; it was writing as well. Suddenly, I was taking the idea of becoming a professional writer seriously.
After that I was buying the writers digest, submitting stories to magazines and following King's advice from On Writing. I was on the journey that would lead me to where I am today and wherever I will be in the future. None of it would have happened if it wasn't for Stephen King.
Long days, and pleasant nights to you all