Making steady progress on everything. There are a ton of plates spinning at the moment, but I think it's all under control. Time will tell, I guess.
The Ladies Adventure Society Book 1
Status: First Draft WIP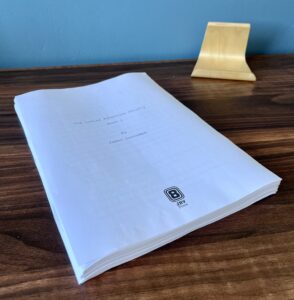 The first draft is going well. Current draft stands at 43,000 words and not quite half-way through.
Unhallowed Ground: Remastered
Status: On Sale
The remastered edition is now on sale. At the time of writing, it is on sale for $0.99
It's available as an EBook, a paperback and as of yesterday, it's a an audiobook on Apple Books.
Horror Shorts: Remastered
Status: Editing
This week I started work on the remastered editions. They were some of the first things I wrote for publication, so there is a lot of work to do on them.
On Hold
The Ghouls: Remastered
City in the Fire: Remastered
The Vampire Next Door: Remastered
The Shadow Walker